Managed Implementation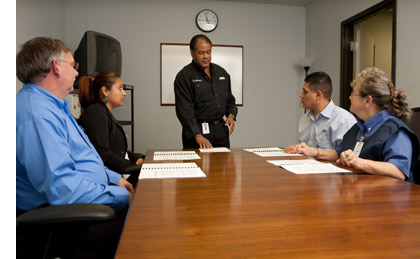 You've made the smart choice. You've decided to let SMO handle your cleaning and maintenance needs. From that point forward, professionals at SMO go to work to insure that the transition is as smooth and successful as possible.
Our comprehensive approach to management implementation means you can be confident in our ability to introduce a customized service plan while avoiding any disruption of your company's culture and day-to-day operations.
The goals of our Managed Implementation Program are to:
Maintain the focus
Control the scope
Communicate the plan
Ensure all objectives and expectations are met
Facilitate timely and efficient changes
Ensure that the transition is convenient and without disruption
SMO's Managed Implementation Program gives you the confidence to know that your service transition will be stress free with as little disruption to you and your business as possible.