Our Team Members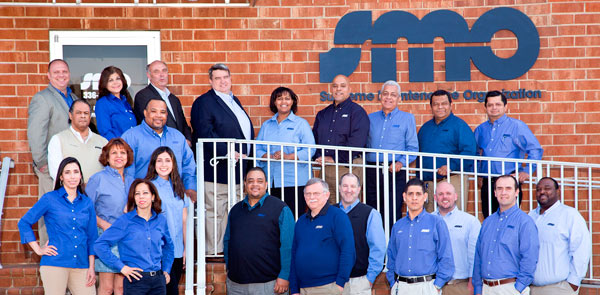 At SMO, we consider ourselves a customer service company first and foremost, which means our customers are very important to us. However, we consider our valuable team members to be our internal customers and we strive to satisfy them and exceed their expectations as well.
We understand that a well-trained team member who feels valued will better serve our customer's needs. We take great care to recruit, assess, screen and hire the best team members available and provide them with the training and resources necessary to be successful both personally and professionally.
SMO's team member selection process, the SMO University Training Program, and our Benefits and Incentives Program gives you confidence in knowing your cleaning staff is carefully selected, well trained and a valued team member.
Team Member Selection
Every SMO applicant is assessed and thoroughly screened by our Human Resource Manager and must meet the following criteria in order to be considered for hire:
Perform well on our customized behavior assessment
Display a customer service pattern of behavior
Be authorized to work in the USA
Undergo criminal history investigation
Present acceptable work history
Pass a pre-employment drug screen
All new team members attend:
New Employee Orientation
Classroom Training
Job Site Orientation
Benefits & Incentives
SMO is committed to a philosophy of improving working conditions while offering competitive benefits and incentive programs to our valued team members. All SMO cleaning staff members receive the following benefits and incentives:
401(k) Savings Plan Options
Health Care Benefits Options
Employee Assistance Program
Referral Bonuses
Company Uniforms
Paid Vacation for All Employees
Opportunities for Advancement
Free Personal Development Program through SMO University
SMO Bucks Incentive Program
Employee of The Month & Employee of The Year contest