Quality Assurance Program
Quality Assurance for Commercial Cleaning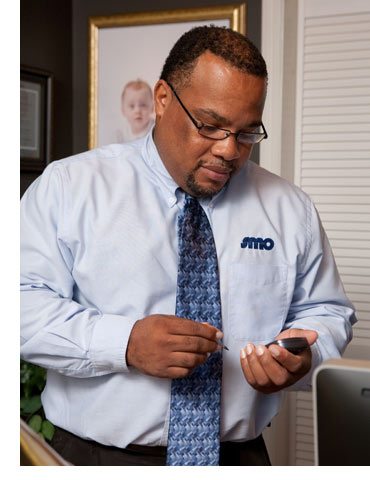 Our Quality Assurance Program is designed to ensure that the cleaning service requirements and customer's expectations are being met, and to identify opportunities for improvement. We use the latest technology to measure and track our results with the goal of continuous quality improvement.
Our program uses VEKTR's web based inspections and work requests along with our web based customer satisfaction surveys as tools to help deliver quality performance on a consistent basis. Additionally, we can customize specific Key Performance Indicators (KPI) for our customers to measure our performance and ensure specific targets are being met. As a CIMS-GB certified with Honors company, SMO has demonstrated a commitment to quality service delivery for our customers.
Excellence is not an accident. SMO's Quality Assurance Program includes our 24/7/365 Customer Service Center. We are here when you need us!
Inspections
Supreme Maintenance Organization conducts routine inspections based on the agreed upon scope of work. Click on the FOUR LEVELS OF INSPECTIONS to see how our staff ensures specifications are being met as we seek to consistently improve the quality of our service.
Surveys
Customers are invited to participate in our web based Customer Satisfaction Surveys on a regular basis. Results are tabulated and used to create Customer Satisfaction Survey Reports, which are shared with the customer's designated personnel via email. Any items or follow up needed will generate a work order. Results can be used to help create KPI reporting, where our goal is continuous improvement.
KPI Reporting
SMO can create customized performance measurements to make sure we are reaching the specific goals established for each customer. The KPI reporting is used to drive performance toward these established targets.
Customer Service Center
SMO has established a Customer Service Center to make communicating concerns and requests as convenient as possible. Customers can submit work requests directly through their customized Vektr web site or they can call or email requests to our Customer Service Center. Once these requests have been received, our trained professionals will then log them on the web site. Customers can receive email copies of the work request and track completion.