Are you looking for stable and meaningful work in an essential industry?  Do you want to work for a  company that cares about you and your growth?  Do you want to be part of a company that cares for our planet using green and sustainable programs?  If so, SMO is the TEAM for you! Click the Apply Now button below to search current open positions and submit your application today!have a question or need assistance, please call or text us at 336-790-7496
If you have a question or need assistance, please call or text us at 336-790-7496.
SMO Team Member Benefits
DailyPay on Demand Pay
Up to $1,000 Referral Bonuses Per Referral

iCare Awards



401(k) Savings Plan Options
Employee Assistance Program
Paid Vacation for All Employees
Opportunities for Advancement
Incentive and Recognition Programs: Earn Gift Cards, SMO Merchandise and Paid Days Off
Se habla español
A Message from Our President & CEO, David Murphy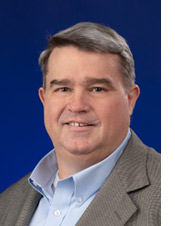 "I want to thank you for taking time to visit our website to learn more about employment opportunities with SMO. In business since 1989, we have established a reputation as an industry leader while maintaining a family atmosphere and a culture of caring.   
We consider our valuable team members to be our internal customers and we strive to satisfy them and exceed their expectations. We understand that a well-trained team member who feels valued will better serve our customer. 
 At SMO, we maintain an open-door policy.  This means that each team member can have direct access to myself and our executive team.  In fact, we welcome your input and suggestions. 
 We teach our team members to "Clean with Purpose" because they don't just empty trash cans, sweep floors, and clean restrooms.  Through their work, they help our customers to educated children, deliver packages, and administer needed medical services.   
 If you are looking to make a difference through your work in an essential industry and need a part time job or a full-time career, please apply now or give us a call to learn more."
 May God bless you,
David Murphy, CBSE
President & CEO
WHAT OUR TEAM MEMBERS ARE SAYING
"The thing I enjoy most about my job is the atmosphere. Here I work independently and at my own pace without feeling the negative pressure I've felt at other jobs. My favorite thing about SMO as a company are the people I work with and around each day."
Joseph B.
Cleaning Tech
"I really enjoy assisting the customer, and I appreciate the schedule flexibility. I like that it feels like a family and that I've gotten to know the customer and their specific needs."
Beril P.
Supervisor
"I really enjoy my interactions with customers and the team I work with. I also like that I can get the hours I need when I need them. SMO has been flexible and works with me on things like that."
Kenya W.
Cleaning Tech
"I like helping keep the buildings neat and clean and I like being a positive example for other employees. I like that SMO provides job opportunities to the community and I think that they're an agreeable company to work for."
Keisa R.
Cleaning Tech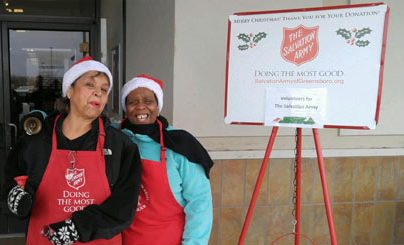 We are committed to being responsible corporate citizens who care about our customers, team members and our communities.  At SMO we:
Are CIMS-Green Building certified with honors
Strive to meet our green spend goals
Donate a portion of profits to worthy organizations that work with kids, support Christian values, and serve people in need.
Recognize team members who demonstrate acts of caring to our customers, team members and communities with our iCare Award.
For more information, please check out our Corporate Responsibility Page.
Don't just take our word for it, check out our Indeed Reviews to see what others say about our culture. 
***Supreme Maintenance Organization is an Equal Opportunity Employer (EOE). This company does not and will not discriminate in employment and personnel practices on the basis of race, sex, age, disability, religion, national origin or any other basis prohibited by applicable law. Hiring, transferring and promotion practices are performed without regard to the above listed items.