Your CIMS-GB Certified Commercial Cleaning Company
Supreme Maintenance Organization is a commercial cleaning company recognized throughout the Southeast for cost-effective cleaning solutions, committed values, experienced and stable leadership, extensive employee training and development, and best-in-class certified service.
Why Choose Supreme Maintenance Organization?
Our team members are taught to "clean with purpose." This means paying close attention to the positive impact it has whenever they perform their duties. We know that keeping your spaces clean is important for the people who use them. We see ourselves as a valuable partner helping our clients fulfill their missions, whether it's to educate children, provide needed medical services or manufacture goods. You can count on our janitorial services company to work with conviction and determination to provide the best overall results. 
We're proud to serve businesses and organizations throughout North Carolina, South Carolina and Georgia. To learn more about where our commercial cleaning services are available and how they can benefit you, follow the link or get in touch with us today.
"SMO helped us reach our LEED certification goals at WTCC Northern Campus with our budget. You can count on SMO to find a way to go the extra mile."
Lee
Assistant Facilities
Manager Community College
"I enjoy the convenient location working with my supervisor and manager to provide a clean building for our customers. I have told my friends that SMO is a great place to work."
Susan Browning
Cleaning Technician
Supreme Maintenance Organization
"SMO's CIMS-GB certification gives me confidence that our tenants are being served by a 'best in class' service. This certification, along with their customer service, helps attract and retain tenants."
Susan
Senior Property Manager
Property Management Co.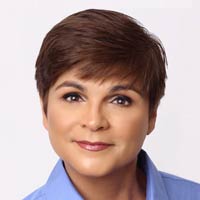 Ms. Diana Wilson, CBSE
Vice President of Business
Development
"Let me create a customized, cost-effective and sustainable service solution for your business."
We are known for providing smart solutions to unique problems. But don't take our word for it, just ask our customers or request a customer profile demonstrating our ability to solve their cleaning problems.