Environmentally Friendly Cleaning Solutions
Green cleaning is defined as effective cleaning which protects health without harming the environment.  Green cleaning can also play a key role in helping promote your business by attracting and retaining customers, tenants, and employees who desire a clean and sustainable work environment. 
SMO's Green Cleaning Program helps us keep our commitment to provide customers with the highest quality, environmentally responsible cleaning services solutions available.   At SMO, we take a holistic approach to providing state-of-the-art green cleaning services.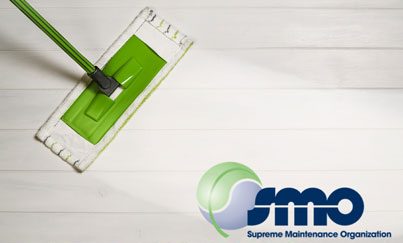 SMO's Green Cleaning Program combines environmentally preferable or certified chemicals, tools, processes, and training to help deliver sustainable cleaning solutions.  We can also promote your green efforts which will help your business attract and retain customers, tenants, and employees, while differentiating your company from the competition.
Whether you seek LEED CERTIFICATION or just want to reduce your environmental footprint, SMO's cost neutral Green Cleaning Program can help you achieve your green goals.  Call 1-800-717-4766 today to learn how our Green Cleaning Program and Green Cleaning Policy helps ensure you have a clean and green facility.