Commercial High Ceiling Cleaning Services
Your Local Source for Professional Commercial Ceiling Cleaning Services
Keeping high ceilings clean is a difficult task for organizations, but very important for the health of workers and clients alike. Supreme Maintenance Organization provides professional commercial ceiling cleaning services to schools, office buildings, and other facilities. With cost-effective janitorial cleaning and facility maintenance solutions, extensive employee training through SMO University, experienced leadership, and strong values, customers can count on SMO. Left neglected, dirty ceilings can harbor harmful dust that threatens the health of those in the building, can create a fire hazard, and not to mention result in regulatory fines for the organization. Our cleaning technicians are highly trained in safety for high commercial ceiling cleaning, and have the tools necessary to get the job done correctly. As a result of this high level of service, Supreme Maintenance Organization has been awarded the ISSA Cleaning Industry Management Standard-Green Building (CIMS-GB) with HONORS certification.
HIGH CEILING CLEANING SERVICES
Institutional and Commercial High Ceiling Cleaning:
Remove Highly Combustible Dust on Rafters, Girders, Pipes, and Overhead Fixtures.
Non-Invasive High Dusting Services
Aerial & Scissor Lift Assisted High Dusting Avoid Regulatory Fines
Flexible Scheduling with Minimal Disruption to Your Operations
Improves Health and Safety of Your Work Environment
Parking Garages – Asphalt, Concrete
We Practice Safety First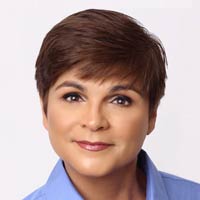 "Let SMO create a customized, cost-effective and sustainable cleaning services solution for your business."
Ms. Diana Wilson, RBSM – Vice President of Business  Development
"SMO helped us reach our LEED certification goals at WTCC Northern Campus with our budget. You can count on SMO to find a way to go the extra mile."
Lee
Assistant Facilities
Manager Community College
"I enjoy the convenient location working with my supervisor and manager to provide a clean building for our customers. I have told my friends that SMO is a great place to work."
Susan Browning
Cleaning Technician
Supreme Maintenance Organization
"SMO's CIMS-GB certification gives me confidence that our tenants are being served by a 'best in class' service. This certification, along with their customer service, helps attract and retain tenants."
Susan
Senior Property Manager
Property Management Co.
Professional High Ceiling Cleaning Near Me
Supreme Maintenance Organization is proud to provide high quality commercial window cleaning services to these cities and surrounding areas across the Southeast:
North Carolina Cities & Communities
South Carolina Cities & Surrounding Towns
Georgia Cities & Surrounding Communities