SMO is CIMS-GB Certified With Honors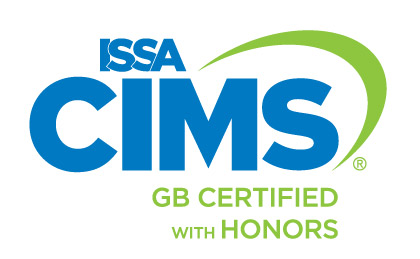 SMO has been awarded the Cleaning Industry Management Standard-Green Building (CIMS-GB) with HONORS certification by ISSA.  This certification places SMO within the top 1% of all janitorial service providers in North America. Compliance with the Standard demonstrates SMO's ability to deliver consistent, quality services that are designed to meet your needs and expectations.
CIMS-GB certified organizations must undergo a comprehensive assessment of management and operational execution and must demonstrate compliance in the following six core areas:
Quality systems
Service delivery
Human resources
Health, safety, and environmental stewardship
Management commitment
Green Building (GB)
CIMS applies to an organization in its entirety, rather than to a specific individual, process or product, and without respect to the size of the organization.
SMO received the CIMS-GB CERTIFICATION with Honors in 2011.
Click the attached PRESS RELEASE to learn more.