Professional Carpet Cleaning Services
Your Local Resource for Commercial Carpet Cleaning
Carpets are bad for holding onto dirt and debris to be spread about a facility. In some cases, harmful germs can be kept and carried in carpets. Supreme Maintenance Organization provides professional carpet cleaning services that keep facilities clean and safe for its inhabitants. Whether it is deep cleaning or just surface level, SMO can provide carpet cleaning services on a daily or weekly basis. Cost-effective cleaning and facility maintenance solutions, strong values, extensive employee training through SMO University and experienced leadership, enables SMO to bring a best-in-class level of janitorial services to our customers. Working with our clients to design a process that works for their particular sanitation needs, schedule, and security, our professional cleaning technicians provide consistent quality on time and on budget. Supreme Maintenance organization is certified by the Institute of Inspection Cleaning and Restoration, ensuring that our professional carpet cleaning services are of the highest quality. 
Professional Carpet Cleaning Services for Institutions and Businesses:
IICRC Certified Carpet Cleaning Technicians
Restorative & Interim Carpet Maintenance
Hot Water Extraction
Low Moisture Encapsulation (aka Dry Method)
Extend the Lifecycle of Your Carpet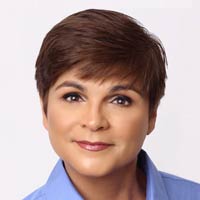 "Let SMO create a customized, cost-effective and sustainable cleaning services solution for your business."
Ms. Diana Wilson, RBSM – Vice President of Business  Development
"SMO helped us reach our LEED certification goals at WTCC Northern Campus with our budget. You can count on SMO to find a way to go the extra mile."
Lee
Assistant Facilities
Manager Community College
"I enjoy the convenient location working with my supervisor and manager to provide a clean building for our customers. I have told my friends that SMO is a great place to work."
Susan Browning
Cleaning Technician
Supreme Maintenance Organization
"SMO's CIMS-GB certification gives me confidence that our tenants are being served by a 'best in class' service. This certification, along with their customer service, helps attract and retain tenants."
Susan
Senior Property Manager
Property Management Co.
Commercial Carpet Cleaning Near Me
Supreme Maintenance Organization is proud to provide professional carpet cleaning services to the following cities and surrounding areas across the Southeast:
North Carolina Cities & Communities
South Carolina Cities & Surrounding Towns
Georgia Cities & Surrounding Communities