Vinyl Composite Tile Stripping and Refinishing Services
Commercial VCT Refinishing for Institutions and Businesses
Over time, dirt and grime on the surface and in scratches and abrasions will cause waxed floors to turn yellow and lose their shine. Supreme Maintenance Organization has the experience and training to provide vinyl composite tile (VCT) stripping and cleaning services to return facility floors as close to the original new floor shine as possible. Our strip and wax service delivered by our highly trained cleaning technicians will make sure that your floors are well protected against dirt, wear and tear. With cost-effective janitorial cleaning and facility maintenance solutions, extensive employee training through SMO University, experienced leadership, and strong values, our customers can count on SMO to get the job done right. As a result of this high level of commercial cleaning service, Supreme Maintenance Organization has been awarded the ISSA Cleaning Industry Management Standard-Green Building (CIMS-GB) with HONORS certification. 
Local Resource for VCT Stripping and Refinishing:
No Job Too Small or Too Large
Flexible Scheduling with Minimal Disruption to Your Operations
Floor Maintenance Programs
Burnishing, Buffing and Refinishing Services
Interim and restorative Floor Care
VCT Floor Stripping and Waxing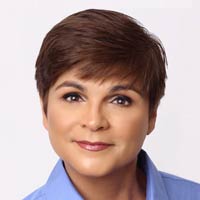 "Let SMO create a customized, cost-effective and sustainable cleaning services solution for your business."
Ms. Diana Wilson, RBSM – Vice President of Business  Development
"SMO helped us reach our LEED certification goals at WTCC Northern Campus with our budget. You can count on SMO to find a way to go the extra mile."
Lee
Assistant Facilities
Manager Community College
"I enjoy the convenient location working with my supervisor and manager to provide a clean building for our customers. I have told my friends that SMO is a great place to work."
Susan Browning
Cleaning Technician
Supreme Maintenance Organization
"SMO's CIMS-GB certification gives me confidence that our tenants are being served by a 'best in class' service. This certification, along with their customer service, helps attract and retain tenants."
Susan
Senior Property Manager
Property Management Co.
Professional VCT Refinishing Near Me
Supreme Maintenance Organization is proud to provide high quality vinyl composite tile (VCT) refinishing and stripping services to these cities and surrounding areas across the Southeast:
North Carolina Cities & Communities
South Carolina Cities & Surrounding Towns
Georgia Cities & Surrounding Communities