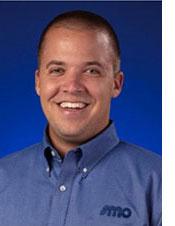 Transition Manager
Joined SMO in 2009
Promoted to Transition Manager in 2020
2016 UNC Wilmington Graduate
2020 Master in Business Analytics
Received CBSE designation in 2023


Chris literally grew up in the cleaning business working part time at SMO beginning at the age of 15. He is the son of SMO co-founder and COO, Gary Collins, and worked in the family business during the summer throughout high school and college. Chris joined SMO full time in 2020 working in business development. Using his skills and experiences, Chris was soon promoted to his current role as Transition Manager. He earned is CBSE designation from the BSCAI in 2023.

Chris received his undergraduate degree in Business Administration from the University of North Carolina at Wilmington in 2016. In 2020 he received his Master in Business Analytics. Prior to joining SMO full time Chris was an Assistant Manager at Chick-Fil-A.

In his spare time, Chris enjoys watching sports, playing disc golf and board games, and spending time at the beach.