Why would I want to sell my janitorial services company to Supreme Maintenance Organization?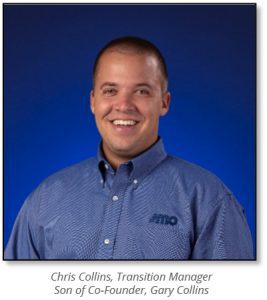 You've worked hard to build a company of which you can be proud. But maybe you are ready for retirement or simply want to try something new. Perhaps you have thought "I might want to sell my janitorial services company," but want to make sure your company goes to a respected industry organization.
Supreme Maintenance Organization (SMO) was founded in Greensboro, North Carolina in 1989 by David Murphy and Gary Collins. Having just graduated college, the partners started the promising company in their parent's home with a work ethic, Mom's vacuum, and $200. They soon landed their first cleaning contract and hired a few family members and friends to help.
Today SMO is:
Still a family-owned business
Has over 500 team members
Operating in North & South Carolina
Considered an industry leader
As the company continues to grow, David and Gary have never forgotten where they came from and it is these humble beginnings that have given them a deep appreciation for their team members. 
 Growth Plan
Part of our growth plan is to complete a few strategic acquisitions of janitorial service companies over the next several years that:
Are located in the Southeast
Have $1.5M to $5M in revenue.  Smaller companies may be considered If they are a good fit in other ways
Have mostly W-2 employees
Share similar values
 Looking to Sell Your Janitorial Service Business?
If you are considering the sale of your janitorial business, we have the financial ability and experience to craft a personalized exit strategy to help you meet your goals. Many owners choose to stay on in a leadership role after the transaction while others may desire an immediate exit to pursue other passions. We offer flexibility and will help you chose the path that is right for you. The first step is to let SMO know, "I want to sell my janitorial services company."
We are not business brokers or a private equity group, and you will work directly with our company owners. You can be assured that we will act with honesty and integrity through the entire process.  You can count on us to pursue a deal only if it is a win for both parties.
 Contact Us Today
If you are interested in scheduling a private and confidential conversation about a possible sale of your janitorial business, contact Chris Collins at 
chris@smoworks.com
 or call Chris at
 800-717-4766
 today.