Janitorial Services in Charlotte, North Carolina
LOCAL CHARLOTTE, NC COMMERCIAL CLEANING SERVICES
Supreme Maintenance Organization is the local choice for commercial cleaning services in Charlotte and surrounding areas. Through cost-effective cleaning and facility maintenance solutions, extensive employee training through SMO University, experienced leadership, and strong values, SMO brings a best-in-class certified level of service to our customers. Charlotte companies, schools including K-12, Private & Charter Schools and Community and Technical Colleges, facilities, and organizations enjoy all kinds of our high quality, professional commercial cleaning services, including disinfecting services, green-cleaning, and special services such as exterior building pressure washing, high ceiling cleaning, and power washing, just to name a few. As a result of this high level of service, Supreme Maintenance Organization has been awarded the ISSA Cleaning Industry Management Standard-Green Building (CIMS-GB) with HONORS certification.
"Let SMO create a customized,
cost-effective and sustainable cleaning services solution for your business."
JANITORIAL CLEANING SERVICES FOR CHARLOTTE BUSINESSES
Being awarded the Cleaning Industry Management Standard-Green Building (CIMS-GB) with HONORS certification by ISSA, Supreme Maintenance Organization ranks in the top 1% of all janitorial service providers in not just Charlotte, North Carolina, but across all of North America. Schools, businesses, and governmental agencies in the area can rest assured that SMO will deliver consistent, quality janitorial services that are specifically designed to meet the needs and expectations of their organizations.
Supreme Maintenance Organization proudly provides professional and quality commercial cleaning services to Charlotte the following surrounding areas: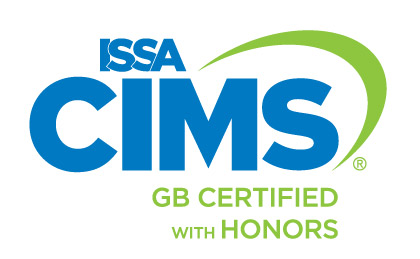 SURROUNDING CHARLOTTE COMMUNITIES AND TOWNS SMO SERVES
Huntersville, NC
Cornelius, NC
Mooresville, NC
Kannapolis, NC
Lincolnton, NC
Gastonia, NC
Kings Mountain, NC
Shelby, NC
Fort Mill, SC
Rock Hill, SC
Lancaster, SC
Matthews, NC
Monroe, NC
Concord, NC
Hickory, NC
"SMO helped us reach our LEED certification goals at WTCC Northern Campus with our budget. You can count on SMO to find a way to go the extra mile."
Lee
Assistant Facilities
Manager Community College
"I enjoy the convenient location working with my supervisor and manager to provide a clean building for our customers. I have told my friends that SMO is a great place to work."
Susan Browning
Cleaning Technician
Supreme Maintenance Organization
"SMO's CIMS-GB certification gives me confidence that our tenants are being served by a 'best in class' service. This certification, along with their customer service, helps attract and retain tenants."
Susan
Senior Property Manager
Property Management Co.