CIMS Certification
SMO is CIMS-GB Certified With Honors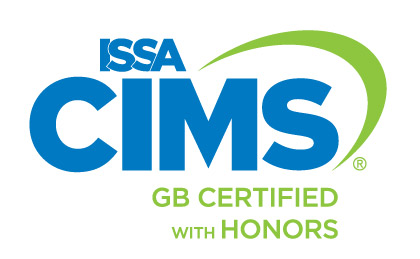 The Cleaning Industry Management Standard (CIMS) applies to management, operations, performance systems, and processes. Compliance with the Standard demonstrates an organization is structured to deliver consistent, quality services that are designed to meet the customer's needs and expectations. It sets forth processes, procedures, and supporting documentation proven to be characteristic of customer-driven organizations. CIMS is non-prescriptive and each individual organization has the flexibility to choose the most effective ways in which to meet its requirements.
The Standard is divided into six areas of management best practices:
Quality systems
Service delivery
Human resources
Health, safety, and environmental stewardship
Management commitment
Green Building (GB)
CIMS applies to an organization in its entirety, rather than to a specific individual, process or product, and without respect to the size of the organization.
SMO received the CIMS-GB CERTIFICATION with Honors in 2011.
Click the attached PRESS RELEASE to learn more.